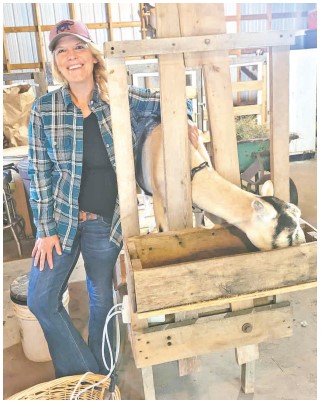 by Melissa Newland
What started out as a goal of self-sustainability for the Huttema family of Skanee has quickly turned into a resource for friends and community members in the way of goat milk.
Rebecca and Todd along with their daughter Ivy literally have their hands full at their little
cabin in the woods on the Little Huron Road milking goats, feeding pigs, collecting eggs, and delivering goods to local neighbors. When they first started their goat adventure, the
Huttema's noted they welcomed two goats, though that number has quickly multiplied and are now the happy owners of 12 goats in total, six of which are in milk and get milked to add income to the Huttema household. To read more, subscribe to the L'Anse Sentinel online, or buy a print copy at our local retailers.