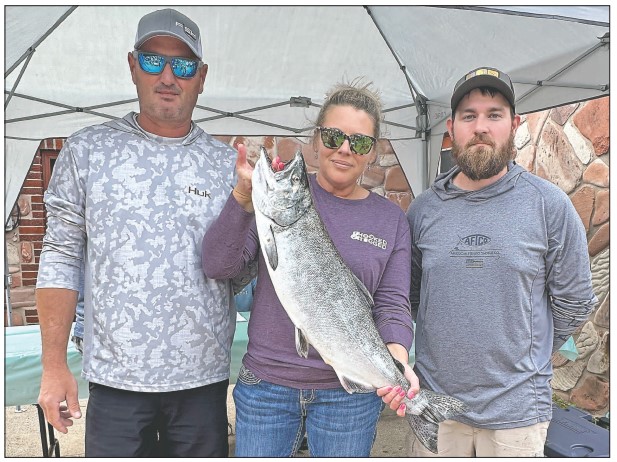 by Melissa Newland
Though the morning was a bit cool on Lake Superior for the start of the 6th annual Women's Fishing Tournament, the fishing was hot as were the beautiful ladies who were
out in force this year trying to win First Place. The Women's Tournament was held Saturday, July 29, 2023, at the Whirl-I-Gig and reeled in 51 women (compared to 26 last year)
partnered into 17 teams (eight last year) with an allowance of up to 4- women per boat and one captain and, new this year, a captain's buddy. Fishing started at an early hour
of 5 a.m., with boats having to be off the water by 3 p.m. Weigh in was held at the Whirl-I-Gig from 3-5 p.m., with prizes awarded for First, Second, and Third places for the highest total weight of five fish and one for the heaviest fish. To read more, subscribe to the L'Anse Sentinel online, or buy a print copy at our local retailers.