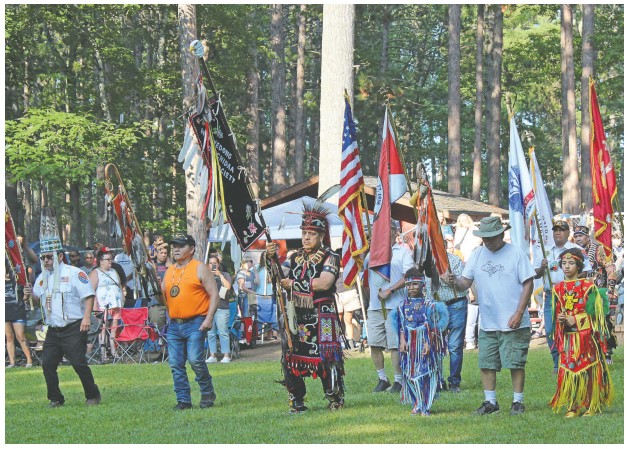 by Porter Davis
Let's start out with a bit of history. Long before the United States, the pilgrims, or the settlement of the Americas by the Europeans, the Great Lakes region and the Upper
Peninsula were home a nation of peoples indigenous to the land. In Upper Michigan, the Anishinaabe, or Ojibwa, were the first people to settle around Lake Superior. Stretching into Canada, northern Wisconsin, and Minnesota, the Ojibwa have lived around Lake Superior for at least a thousand years or more. In all this time, the nation's rich culture and history has grown to encompass many of the modern-day people that live in their ancestral home. Such cultural traditions and celebrations have been extended into a Powwow held by the
Keweenaw Bay Indian Community (KBIC). To read more, subscribe to the L'Anse Sentinel online, or buy a print copy at our local retailers.