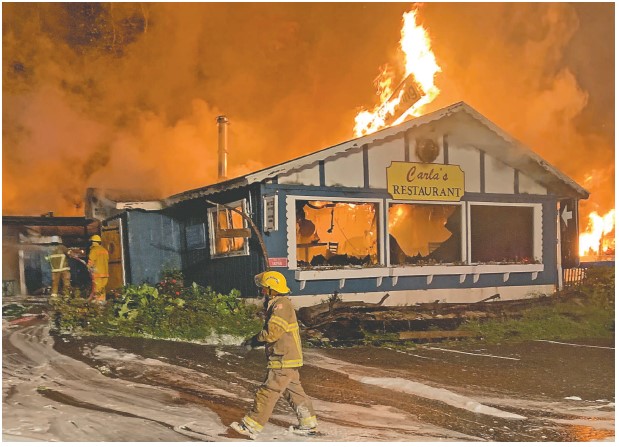 by John Raffel
The restaurant portion of Carla's Lakeshore Motel & Restaurant was called a "total loss" by firefighters after a blaze hit it very early on Friday morning. The Calumet Michigan State Police Post said it responded to a structure fire at around 1:30 a.m on Friday at Carla's, a popular local establishment, on U.S. 41 highway in Keweenaw Bay.
The highway, troopers said, was shut down for an extended period. It reopened at around 5:20 a.m. and was down to just one lane for
awhile. To read more, subscribe to the L'Anse Sentinel online, or buy a print copy at our local retailers.