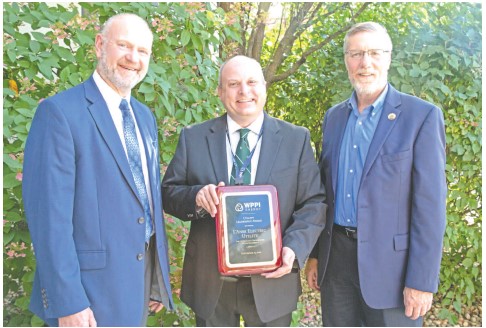 L'Anse Electric Utility, the community's locally owned, not-for-profit
municipal electric utility, participated in the WPPI Energy Annual Meeting on Sept. 15, 2022, in Middleton, WI. The utility is a member-owner of WPPI Energy, a not-for-profit wholesale energy provider
and joint action agency. The award recognizes an electric utility that is a member of WPPI Energy and displays excellence in advancing  strategic initiatives, provides leadership and benefits to other member utilities, and supports public power and joint action. Accepting the  award on behalf of the utility was L'Anse Village Manager Bob LaFave. To read more, subscribe to the L'Anse Sentinel online, or buy a print copy at our local retailers.