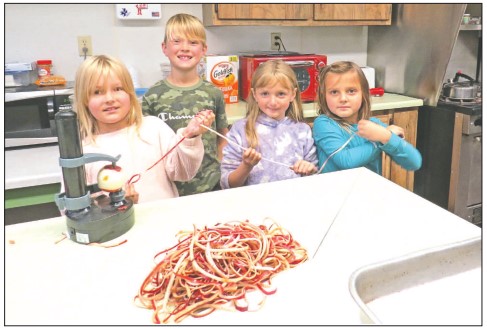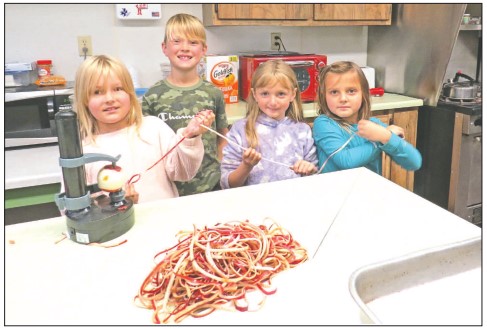 by Melissa Newland
Arvon Township School (ATS) children are crunching their way
through October during the Great Lakes Apple Crunch event.
Students participated in the Great Lakes Apple Crunch as a way to promote National Farm to School Month. The goal of the Great
Lakes is to get 1 million crunches from apples. Students were encouraged to crunch into locally and regionally grown apples at
noon on Thursday, Oct. 13. To read more, subscribe to the L'Anse Sentinel online, or buy a print copy at our local retailers.