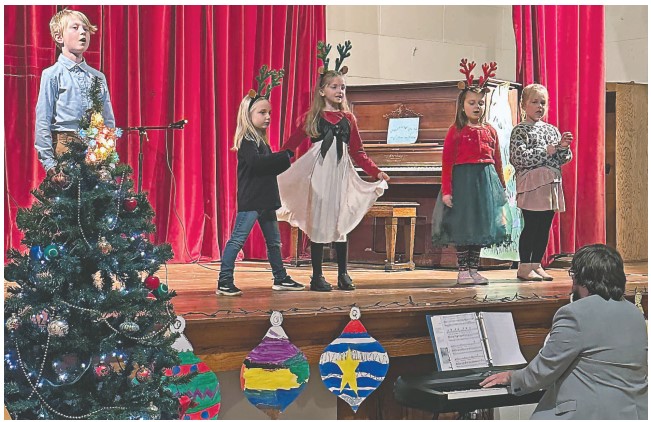 by Melissa Newland
The Arvon Township Hall was filled with music and merriment as
Arvon Township School students put on a holiday concert for parents and community members last week. ATS students along with ATS
Music Teacher, Alex Frazier, had been busy in the previous months
practicing for the Christmas event, which was held Tuesday, Dec. 13,
2022. Students in the K-8 school took to the stage to show their talents with singalongs, instrumentals, and solos during the program. To read more, subscribe to the L'Anse Sentinel online, or buy a print copy at our local retailers.