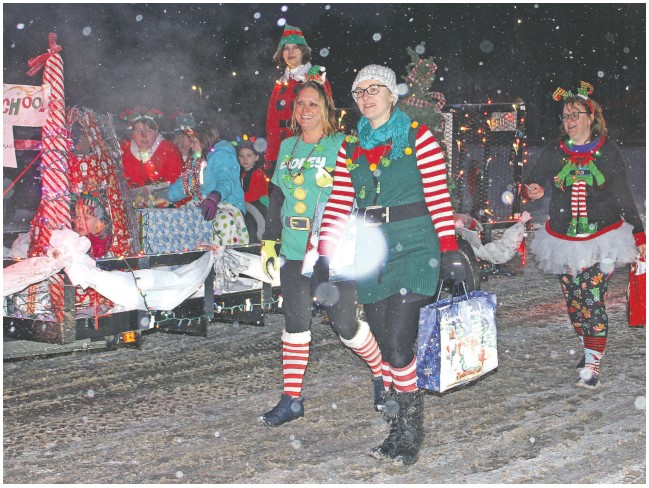 by Teri Rowe
Christmas is the time most of us want snow, and Saturday evening, Dec 10, didn't disappoint. Snow enhanced all of the 'Light Up Baraga County' festivities in L'Anse. Things kicked off with Santa and Mrs. Claus visiting the L'Anse Firehouse from 3 to 4:30. The kids were able to meet with Santa and put in their wish list before they enjoyed the
parade. Coffee and cookies and juice were served to help everyone fend off the cold. Great globs of wet snow fell on the L'Anse parade as
it left from Meadowbrook Arena at 5:30. As it slowly turned left onto Main Street, it was as noisy as it was lit up, with sirens blasting from the police cars and the fire truck. To read more, subscribe to the L'Anse Sentinel online, or buy a print copy at our local retailers.