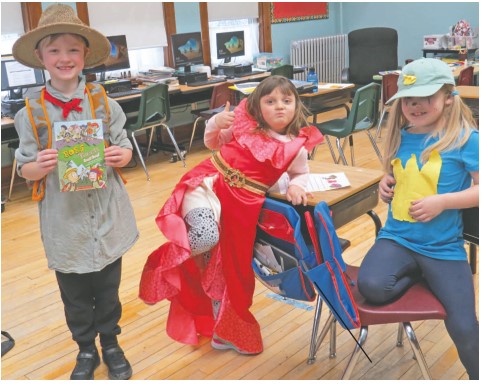 March Is Reading Month
by Ivy M. Huttema
Arvon Township
School/Sixth Grade
March is always a fun time for the students and staff at Arvon Township School. Every day in March, there are new fun activities that inspire students to take part in the fun of reading. From No Tech Tuesdays to Flashlight Reading with S'mores on Friday, the students love to take part in these clever activities. What is March is Reading Month? March is Reading Month is the month that schools all over the country take part in reading related activities. It was declared National Reading Month in honor of Dr. Seuss's birthday on the
second day of March. To read more, subscribe to the L'Anse Sentinel online, or buy a print copy at our local retailers.