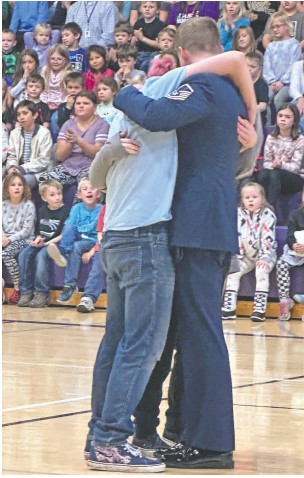 by Melissa Newland
Every year area schools commemorate Veterans Day with a special assembly to honor those who have served our country both past and
present in the Armed Forces. L'Anse Area Schools (LAS) did just that again this year on Friday, Nov. 11, 2022 starting at 10 a.m. in the school gymnasium, leaving not a dry eye in the house by the end of
the program. The LAS Veteran's Day program is sponsored by the Student Council with grades K-12 participating in the event and Student Council President, Cassie Kujansuu, welcomed all attending and asking all to stand for the presentation of the colors. To read more, subscribe to the L'Anse Sentinel online, or buy a print copy at our local retailers.