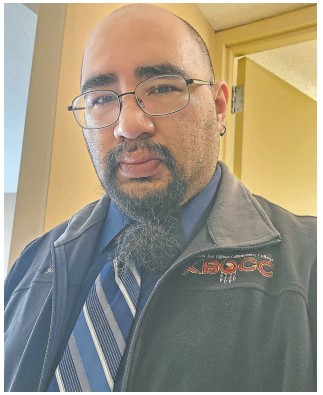 by John Raffel
Governor Gretchen Whitmer announced appointments to various boards and commissions including one involving a local resident.
Appointed to the Michigan Board of Counseling was Robin Chosa, of
Baraga, owner of Rez Robbins LLC where he operates a food vending
business that services pow wows and local festivals. He is also an operations manager for the Ford Center. Chosa holds a Bachelor
of Science in Psychology from Michigan Technological University. Chosa is appointed to represent the general public for a term commencing Oct. 27, 2022, and expiring June 13, 2025. He succeeds
Charles Corley whose term expired June 30, 2022. To read more, subscribe to the L'Anse Sentinel online, or buy a print copy at our local retailers.