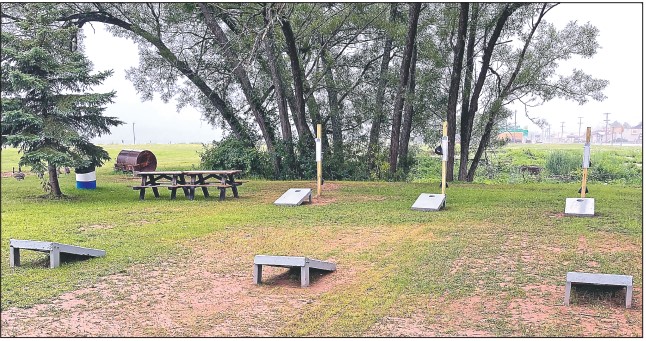 by Melissa Newland
Work is progressing at the old "All Wood" site (formerly owned by the Jacobson family) in the Village of Baraga at the former saw mill. Bean bag boards/bags, donated by Joe Kayramo from Homestead Graphics,
are now set up in the area to the right of the park and ride on US-41 along with a couple of picnic tables for public use. Village Manager  LeAnn LeClaire noted the bean bag boards/picnic table areas have been getting some good use so far, with plans on more to come to
the recreation area. To read more, subscribe to the L'Anse Sentinel online, or buy a print copy at our local retailers.