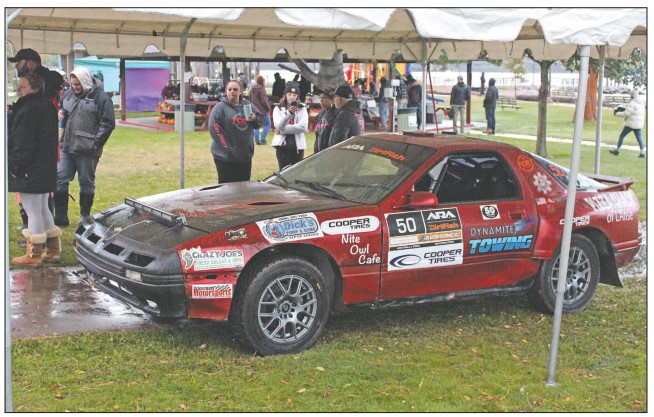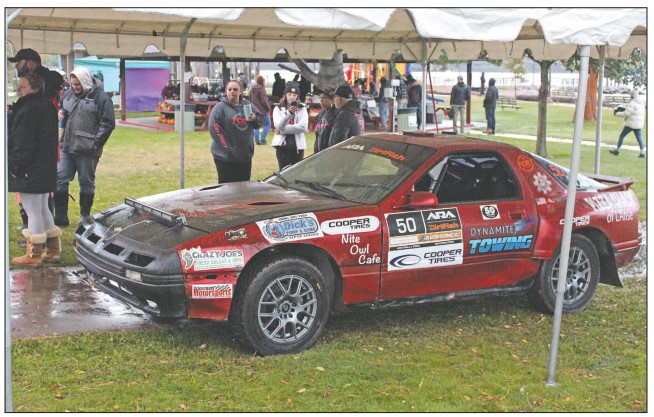 by Porter Davis
With heavy hearts and hopeful prospects, rally drivers from all over the Upper Peninsula and beyond arrived in downtown L'Anse for the Lake Superior Performance Rally (LSPR). The annual rally was held in memorial for the late driver Al Dantes, who died in the early morning of the 2022 season. Holding the Parc Exposé at the L'Anse Waterfront Park, drivers
gathered, volunteers met, and spectators socialized and checked out the cars on the  overcast morning. Despite the dreary weather and loss of a fellow driver, participants and teams were determined to have a good time in memory of Dantes. A similar sentiment was held the morning that Dantes died, and everyone who knew him would say that the best
thing to do would be to 'press on'. Saturday, Oct. 14, 2023, was the second day of the
rally, the first having begun in Sidnaw. The Parc Exposé ran from roughly 7 a.m. to 10 a.m. where rally enthusiasts were able to talk with drivers and take pictures of their cars. To read more, subscribe to the L'Anse Sentinel online, or buy a print copy at our local retailers.