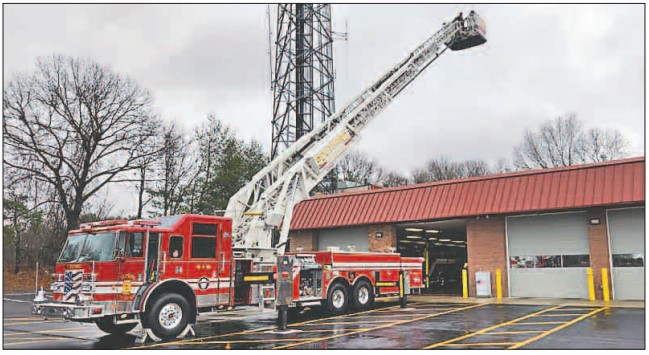 by Teri Rowe
The L'Anse Fire Department has signed a purchase agreement to buy Baraga County's first aerial truck. This truck is long overdue and very much needed for the protection of our  structures and the safety of our fireman. The new truck a 2005 Pierce Dash platform with
a, 95 foot ladder and a 2000 GPM pump. The truck has approximately with about 10k miles on it. Jeremy McCoy from 'Brindlee Fire Apparatus' assisted in the purchase. The day crew at 'Southard Fire Department in Howell Township', New Jersey had offered their hospitality
and their assistance to members of the L'Anse Fire Department who had gone to New Jersey to inspect the truck. To read more, subscribe to the L'Anse Sentinel online, or buy a print copy at our local retailers.