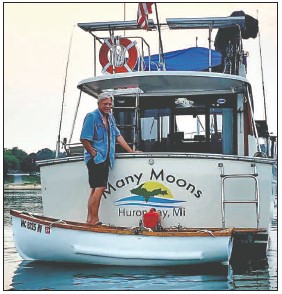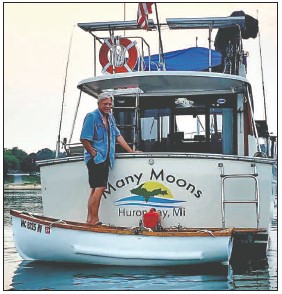 by Teri Rowe Blog posts written by Mary Hanson
On July 30 two of the U.P,'s own– Jeff Larson and his partner, Mary Hanson–headed out on Mainship Many Moons to accomplish Larson's lifelong dream—to sail The Great Loop via America's Great Loop Cruisers' Association'. According to the 'Great Loop' website; greatloop.org ; it is a 6,000 mile circumnavigation of the eastern portion of North America. The route is primarily made up of protected waterways covering 15-plus states and provinces including the Great Lakes, the Canadian Heritage Canals, Atlantic Intracoastal Waterway, Chesapeake Bay, and the New York State Canals. The Great Loop participants also sail the inland rivers of America's heartland, and the Gulf of Mexico.
To read more, subscribe to the L'Anse Sentinel online, or buy a print copy at our local retailers.