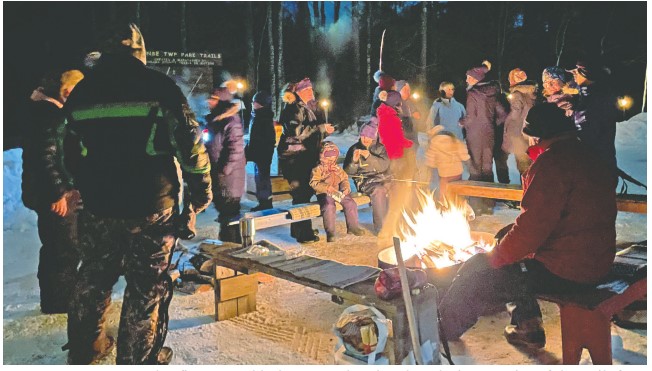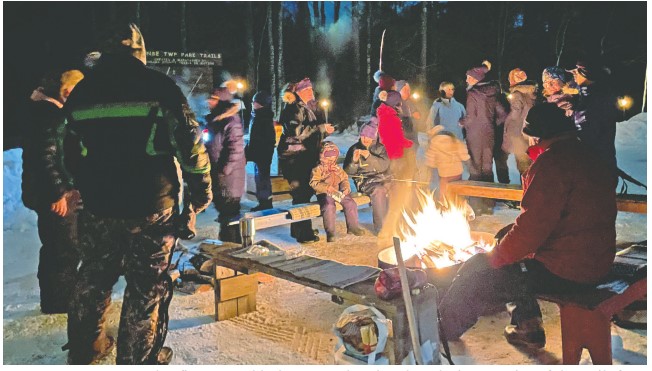 by Melissa Newland
Attendance was down for this year's lantern lit snowshoe hike through the L'Anse Township Trails, Cathy's Path and Soup's Loop, with temperatures hovering at zero this past weekend, but those who attended enjoyed the company along with the brightness of the moon and the lit trails, among other things. Members getting the night ready with lighting
up the trails, bonfire and setting out hot cocoa and marshmallows for those wishing to join in on the adventure included Linnea Prost, Karen Kautto, Georgia Selden, Nancy Soli, Linda Zimmer and Tracey Barrett along with two-year volunteer Diane LaForest and first-timer
Corie Saarinen. Prost noted attendance was down from last year with approximately 48 people attending the Saturday, Feb. 12 event. To read more, subscribe to the L'Anse Sentinel online, or buy a print copy at our local retailers.