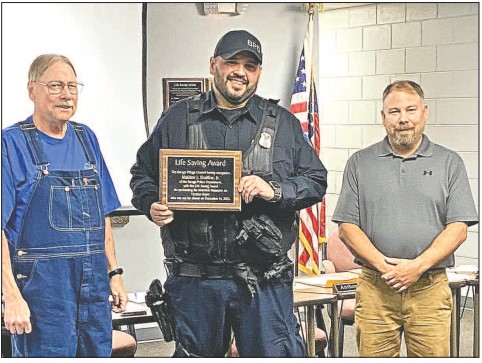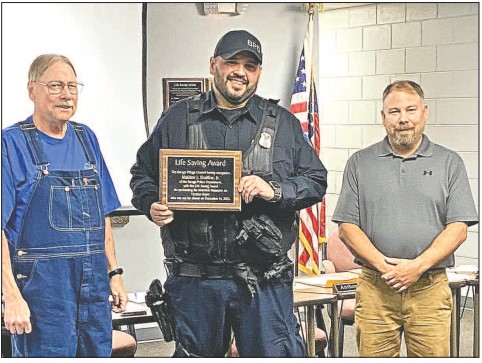 by Melissa Newland
Matthew Shalifoe, Jr., a Baraga Village police officer, was recently presented with the Life Savings Award after performing the Heimlich Maneuver on Heather Boyer at a local
restaurant on December 14, 2021, and saving her life. The award was presented to Shalifoe at the last Baraga Village meeting held April 12, 2022, by President Wendell
Dompier and Chief of Police Irvin Smith. Greg Kingstrom, U.P. Engineers & Architects,
Inc., was also present at the meeting to give an update on the walking trail. He explained all permits have been received, except for the one from the Army Corps of Engineers. To read more, subscribe to the L'Anse Sentinel online, or buy a print copy at our local retailers.