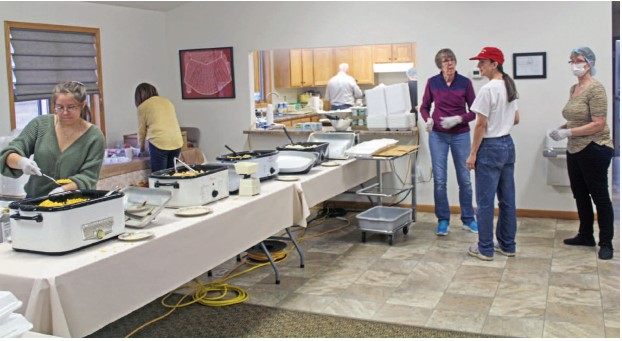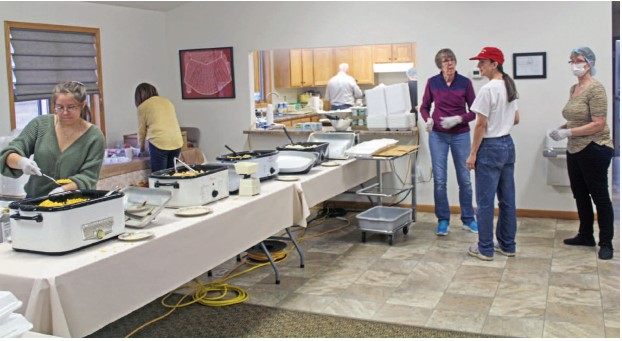 by Melissa Newland
Those who received meals during the Free Community Turkey Dinner have much to be thankful for this Thanksgiving, especially for the huge effort put in not only in the
kitchen, but behind the scenes, by many in the community. "Many months of preparation take place by volunteers, along with generous donations given by businesses, organizations and individuals towards the event. That's what makes it all come together," stated longtime volunteer and now organizer Sally Klaasen. She noted about 25 individuals were involved
either in the church packing meals or out delivering meals during the day Thanksgiving. To read more, subscribe to the L'Anse Sentinel online, or buy a print copy at our local retailers.