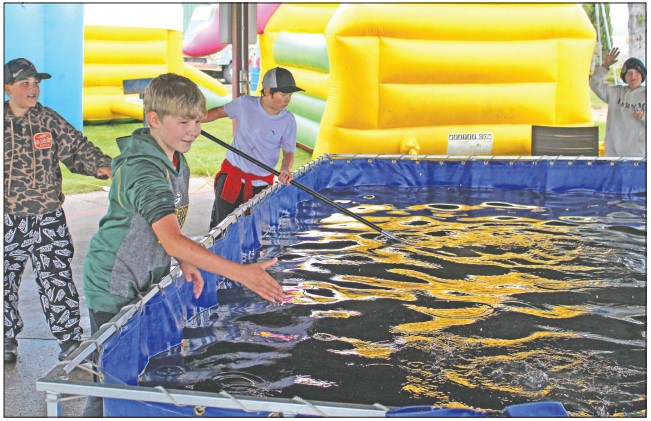 by Melissa Newland
Overcast skies and rain along with slightly rough water didn't dissuade those
who signed up to try to catch a big haul of fish and win big bucks and a chance
at $100,000 during the Keweenaw Bay Classic Fishing Tournament or the Baraga County Lake Trout Festival festivities 2023. The tournament coincided with free fishing weekend and was cohosted by the Baraga County Convention & Visitors Bureau and the Baraga County Next Gen Team. Events kicked off Friday, June 9, 2023, with a pre-tournament fishing tourney along with the last entrants registering for the Keweenaw Bay Classic
Fishing Tournament that evening. To read more, subscribe to the L'Anse Sentinel online, or buy a print copy at our local retailers.