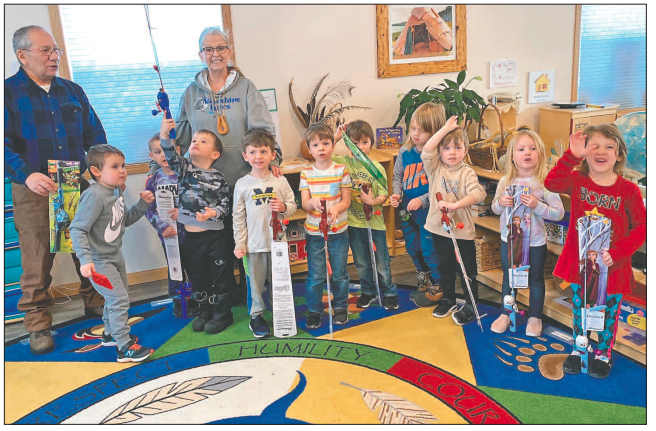 by Melissa Newland
The Little Eagles, Migiziinsag, were flying high last week with
excitement as Elder Mr. Joseph Dowd visited their classroom to discuss ice fishing. The Little Eagles, which is a GSRP State-funded Kindergarten Readiness program associated with the Keweenaw Bay Indian Community College (KBOCC) and located on Louis Street in L'Anse, is visited
twice a week by Dowd who teaches the children about their Native American culture. "The children have learned stories, songs, animals, and short phrases, said teachers Melissa Paulson and Kim Swanson. To read more, subscribe to the L'Anse Sentinel online, or buy a print copy at our local retailers.