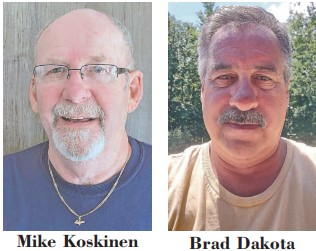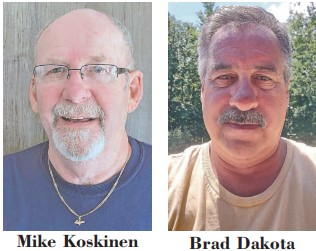 by John Raffel
The District 2 race for the Baraga County Commissioners will have a
contested race for the Republican nomination in the Aug. 2 primary.
It will feature the incumbent Brad Dakota, of Baraga, against former
long-time commissioner Michael Koskinen, of Baraga. The winner will face no Democratic opposition in the November general election. To read more, subscribe to the L'Anse Sentinel online, or buy a print copy at our local retailers.