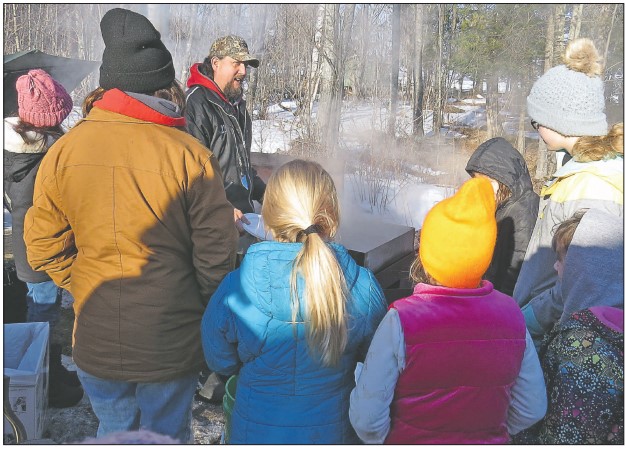 by Melissa Newland
Arvon Township School (ATS) received a sweet field trip at the end of March just before Easter break began, traveling to ATS Head Teacher Kristina Waara's camp for a full day of experiencing the maple syrup process. To prepare students for the event, students were busy tapping maple trees along the ATS property and were educated on how to drill,
tap spiles in the trees, hang bags, and collect the sap before the planned trip took place.
According to Waara, over the years Arvon has incorporated more place-based education into the school year with the hopes to connect students to the community around them and create a sense of responsibility for taking care of it. To read more, subscribe to the L'Anse Sentinel online, or buy a print copy at our local retailers.